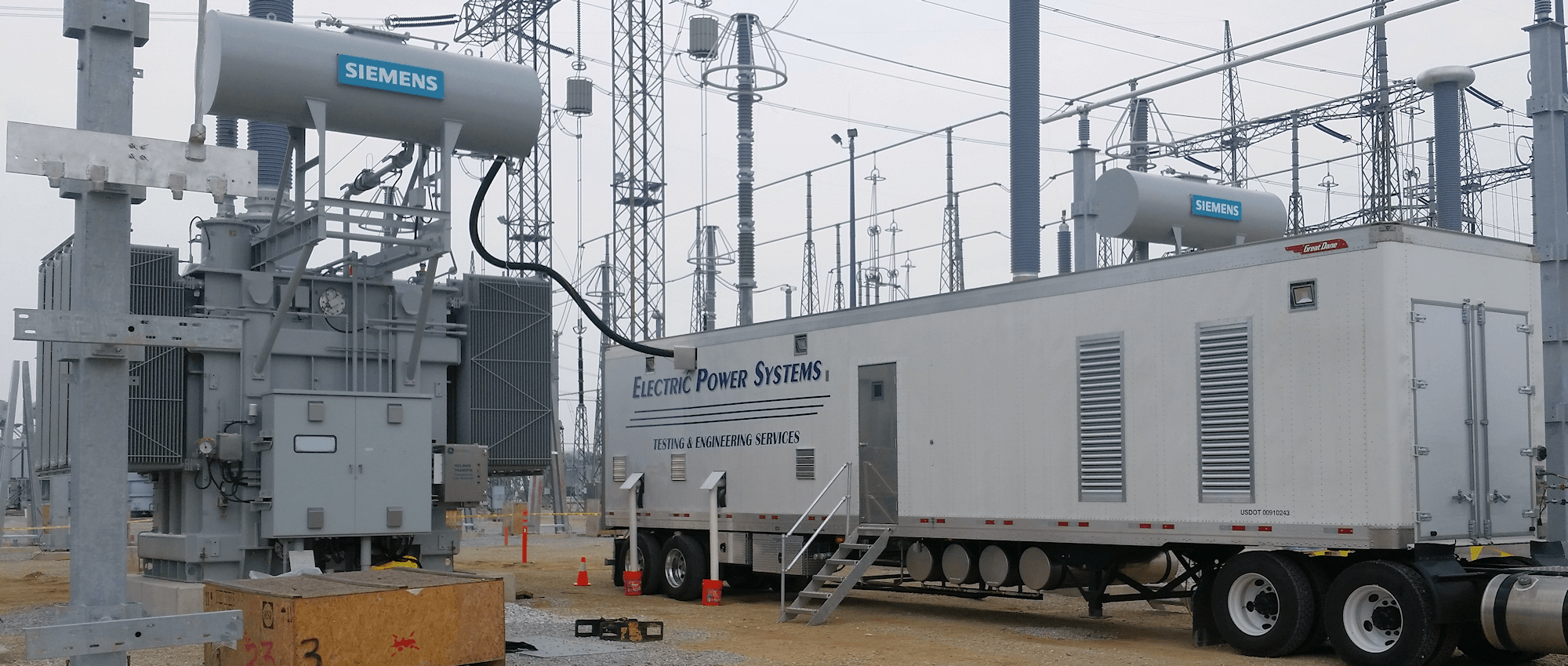 SES425 - Vacuum Manifolds
SES425
Transformer PRV
Vacuum Manifolds
The SES425 transformer vacuum manifolds connect to to Qualitrol PRV flange. Two styles are available.
The SES425 manifolds are designed for use on transformers with Qualitrol pressure relief valves. Evacuation and Evacuation with hot oil spray versions are available. With an all aluminum construction, the SES425 series are easy to handle and maneuver into position on site. If Qualitrol pressure reliefs are not used the SES425 series will be custom designed to your specifications.
Model: SES425-E-QR2-AL-64V-32V
Aluminum vacuum manifold designed for transformer and conservator evacuation. The manifold mates to the Qualitrol PRV mounting flange. The manifold includes a top PRV flange with a blind plate attached for optional PRV reinstallation.
CONNECTS TO QUALITROL RELIEF VALVE MOUNTING FLANGE
ALUMINUM CONSTRUCTION
4" FEMALE CAM VACUUM CONNECTION
2" MALE CAM CONSERVATOR CONNECTION
STANDARD QUALITROL RELIEF TOP REPLACEMENT
4" & 2" ISLOATION VALVES
(3) 1/8" FNPT VACUUM PROBE CONNECTIONS
Model: SES425-HOS-QR-AL-64V-32V
This aluminum vacuum manifold is designed to allow simultaneous for transformer evacuation and directional hot oil spray on to the transformer core. The manifold mates to the Qualitrol PRV mounting flange.
CONNECTS TO QUALITROL RELIEF VALVE MOUNTING FLANGE
ALUMINUM CONSTRUCTION
4" FEMALE CAM VACUUM CONNECTION
2" FEMALE OIL CONNECTION
4" & 2" ISLOATION VALVES
(2) 1/8" FNPT VACUUM PROBE CONNECTIONS